Managed IT Services in Vancouver & The Fraser Valley
Choose Your IT Support Plan and Start Today!
Infedo Network Solutions offers around the clock technical IT support services to small and medium size business.
Our Monthly managed services plans give you piece of mind with our daily maintenance of PC's and Servers and unlimited support for all your employees.
Managed IT Services in Vancouver and Fraser Valley – PRO-ACTIVE MONITORING
In more than three decades of providing IT support and Managed Services to small businesses in Vancouver and Fraser Valley, it's clear that technology can sometimes create more problems than it solves. If you're frustrated by day-to-day IT issues that slow down your business, Connectability IT Support and Managed Services is the solution for you. We deliver proactive, process-driven, and cost-effective IT Support and Managed Services to small and medium sized businesses in the Vancouver and Fraser Valley area.
As a trusted Microsoft Certified Partner, Infedo Network Solutions takes you to the forefront of Microsoft technologies and into the cloud. Our custom Vancouver IT Support plan offers Vancouver Businesses the TOP IT Support their business needs. Some of the benefits are cost savings from an enhanced service delivery model that keeps you updated and bother-free. Our Vancouver IT Support offerings have a proven track record
When IT-related problems surface, you need local tech support fast. Infedo Network offers affordable and reliable IT support tailored to fit your business' needs. We eliminate single points of failure by becoming an integrated extension of your business; we're your IT department. Working with Infedo enables your team to gain instant access to an entire team of experts with diverse skill sets and levels of expertise from tier 1 help desk support specialists to cloud architects and CIOs, at a predictable monthly price.
Every managed IT service plan offers unlimited IT support for Vancouver and Fraser Valley businesses – whenever your team needs us, we're only a click, call or email away from resolving the issue.
Let Infedo Network Solutions reduce support costs and minimize network downtime so you can focus on building your business, not on fixing your network.
Remotely Manage Your Network
Identify Problems Before They Occur
Minimize Network Downtime
Reports on Uptime/Downtime Stats
Provides Proactive vs. Reactive IT Support
It can be costly to bring IT support into the office whenever there's an issue, minor or major. That's why Infedo monitors the network remotely. In fact, almost all the fixes can be done without a visit to your office due to our remote and maintenance software that use one of the highest encryption and security on the market. Infedo helps you avoid that hamstrung feeling of IT problems.
Infedo Network Solutions offers technical computer support for your business. Help and support is just a phone call away. We're available 24-hours a day so no matter what or when you need us, we're here and ready to help.
When your IT is working right, you don't ever have to really think about it, or how complicated it might be. But, when something goes wrong, it can bring your business to a halt instantaneously. Many businesses do not have the infrastructure to have an in-house IT department. So the last thing you want to do is have to phone around and find a professional to first understand your systems and then get you up and running again. A managed IT plan ensures that we understand your IT technologies and offer unlimited maintenance and support.
Schedule a FREE assessment so we can understand your technology and needs. This no-obligation, complimentary assessment will provide a professional evaluation of your network and recommendations for services.
Why it's worth to choose INFEDO | IT Support?
INFEDO offers Unlimited IT Support for Small and Medium Businesses in Vancouver and Fraser Valley.
32 Years of Experience.
No Contracts.
10 Minutes Response time.
Call for  a Free Estimate:
  604-630-9728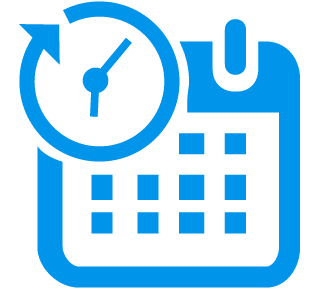 Schedule a Meeting
We want to learn more about you! This short call gives you time to let us know about your needs to see if our product is right for you.
INFEDO Managed IT Services Include:
Fixed monthly price includes the following:
Monitoring & maintenance
Unlimited technical support
Professional Windows update/patch management
Vendor management
Professional management of all hardware and software
Onsite backup for PCs and servers
All inclusive support packages that are simple to understand. Whether your systems are in-house, in the Cloud, or a mixture of the two, you can rest assured that our team of experts will work round the clock to keep them performing optimally at all times.
Providing our service to you will be our responsibilities to ensure everything is stable and ready to use. Out team of expert will do testing for the service we provide and fix any inquiry to make it stable.
Any service we provided, we will always do back-up so if anything happen we can retrieve those informations. We would not risk any chances to loss any data. Any data you have with us will be in our databases and ready to retrieve.
We might receive some personal data from you for professional purpose. All information will be safe with us and we would not risk any chances to leak out. Being an expert in this field we understand the contract. Keeping all data safe will be our greatest responsibilities.