IT Company Vancouver: Infedo Network Solutions
Unlimited IT Support for a low monthly fee

 24/7 Server and Workstation Monitoring & Maintenance

 24/7 Help Desk support

 Network Security

 Backup Solution using Datto Backup

 Emails Antivirus and Spam filtering

 Office 365 Support

 Network Design and implementation

 Servers and PC sale and deployment

 Disaster Recovery & Business Continuity Solutions
Does Your Current Vancouver IT Support Company Charge You By The Hour?
How We Improve YOUR IT Experience
1
All-inclusive support
When you make the decision to work with us, we take a snapshot of your entire network environment and the environment is included in our site configuration document. No fine print, no exclusions, all-inclusive!
2
Free consultation
Whether it is project management or just general educational questions, our team of experts will consult, research and recommend at no additional cost. Did we mention all-inclusive?
3
No outsourcing
Whether you are worried about who is accessing your data, or have strict compliance requirements, you can be at ease knowing that Infedo Network Solutions staff is all in house. Nothing is outsource.
4
We are truly local
We serve customers anywhere from North Vancouver up to Hope. If you have other locations anywhere in the world we will support them as well.
5
A Disaster Avoidance Solution
To safeguard your servers and data while ensuring complete recoverability in the event of a natural disaster or human error we use onsite and cloud backup like Datto Backup. With this type of backup you will not be force to go out of business due to a ransomware attack.
6
A Flat-Rate Monthly Fee
To ensure you're able to budget accurately we charge a small monthly fee per PC and per Server that we managed for your and it all come with unlimited support 24/7
7
No long—term contracts = No contract. Ever.
It is as easy to cancel our service as it is easy to retain it. We want you to stay with us because of the quality of service we provide and not because of a contract.
8
No Setup fees, onboarding fees, or discovery fees
Many companies use different terms to define those. We do not, because we do not charge it.
9
Response time
Ever worried about how long it will take to have your call answer?
Average ticket resolution times of only 22 minutes with a response time shorter than 5 minutes
10
We know if you have a problem before you do.
Our monitoring and alert tools notify us of any changes in network performance, from minor to major fault identification ensuring optimal productivity at all times
Stop looking at the clock. Our IT Support plans combines regular management of your computers, servers, networks and Microsoft 365, with unlimited 24/7/365 helpdesk, remote and on-site technical support for a flat monthly fee. If you have a problem, no matter how big or small the issue is you can call, email or create a ticket and get a resolution at no extra cost.
Our flat-rate means that your IT Support costs are consistent and predictable every month.
We take care of all the patching for Microsoft and Third Party applications.
Our software scan every PC and Server then is waiting for us to approve what can be release to you and what can't. If we know a patch may cause problems with one of your third party application then we won't release it to you.
We proactively monitor 24/7 your systems. If something goes wrong we will receive an alert that will let as know before it can even cause downtime. Our technicians will remediate it immediately.
NO Contracts
We don't believe on Contracts. We want you to stay as long as possible with us because of the quality of service we offer and not because you are locked on a long term contract.
DOES ANY OF THE FOLLOWING SOUND FAMILIAR?
We have lost a lot of time and money recently due to IT and network issues.
With so many employees working from home, we are now more vulnerable to cyber-attacks and viruses regularly infect our systems.
We are a growing company. We need to expand our IT infrastructure and make it more secure.
IT management and problems have taken so much of our time because our existing IT service provider cannot provide all the IT support we need.
We want to focus on our business rather than worrying about system maintenance and resolving ongoing IT issues.
Vancouver IT support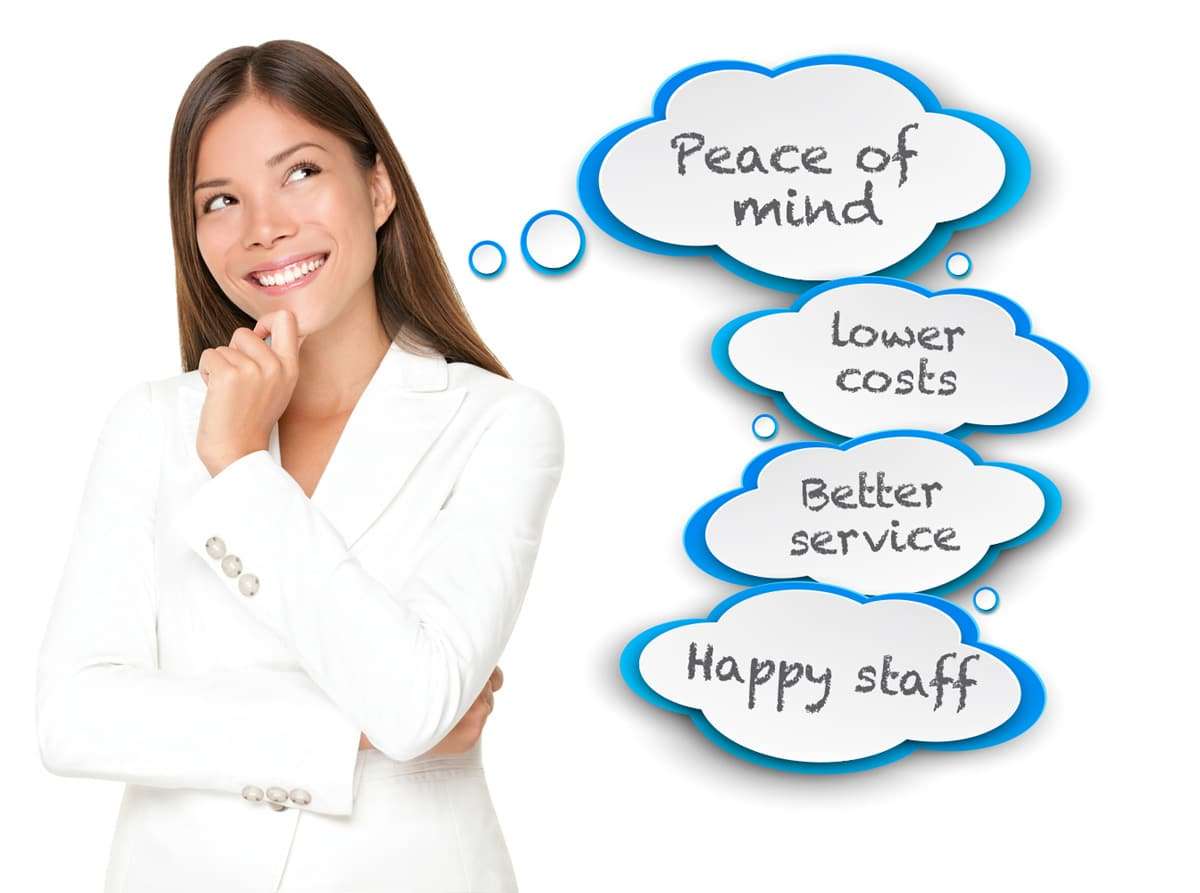 Oops! We could not locate your form.
At Infedo Network, we can solve all these problems through Managed IT Services.
We are a team of IT experts who provide top-notch IT Solutions in Vancouver customized to your needs, budget, and business goals. We are among the few Vancouver IT companies that can solve all sorts of IT problems for small businesses in Vancouver, Abbotsford and Chilliwack by:
Deploying new IT systems
Upgrading existing IT infrastructure
Setting up new workstations
Securing IT infrastructure
Keeping computers, servers, and networks up and running with comprehensive management of systems and network
With us, you can be assured of minimum IT interruptions and maximum productivity.
Expert Managed IT Services Vancouver and Vancouver IT Support for Servers, PC, Routers, IT Security, and Cloud
Part of our unlimited it support monthly plan
24/7 monitoring for problems on all PCs and servers
Daily maintenance, backup, and support service for servers
Support and troubleshooting for Wi-Fi
Support and troubleshooting services for email, printers, firewalls, cellphone.
Ongoing support for Microsoft 365
Up-to-date security patches
Protection of data against threats and backups
Protection of employee emails against hacking, malware, and deletion
Network monitoring and administration
Internet security and monitoring
Firewall, switch, and router support and troubleshooting
Support with configuration & administration of Windows PCs
Ongoing support for Microsoft 365
Server Sales Support and Maintenance
Dell, Lenovo Servers sales and deployment
Maintenance, migration, and upgrade
LAN implementation and maintenance
Design and implementation of your entire network, including Active Directory, Exchange server and
Remote Desktop Server
Other Services that we provide
Microsoft Licensing
Hosted PBX phone systems and on-premises PBX systems maintenance and troubleshooting
Email Spam Filter
Webroot Antivirus
Unitrends Backup
What you don't get with us
Unexpected costs as we provide round-the-clock remote support or onsite support if needed
Long waiting time for tech support to arrive since we can provide support remotely and our response time is 5 minutes or less
Worries if your servers and PCs need to be updated with the latest security patches since we monitor and update the entire network daily
 "Infedo has been providing our group of companies with IT services and tech support for more than a decade. They have installed and upgraded our servers, network and offsite storage on an as-needed basis to build a highly robust, efficient, and secure IT infrastructure. We can always call for support and are never left disappointed when problems requiring urgent resolution arise. Infedo is a reliable and efficient company that we can depend on for IT solutions"
Gurjit Sidhu, General Manager
As a Managed IT Services Vancouver, our main objectives are keeping your IT systems and networks secure and operational, providing you with the required IT solutions and support, and helping you reduce unnecessary IT procurement expenses, all of which have great long-term value.